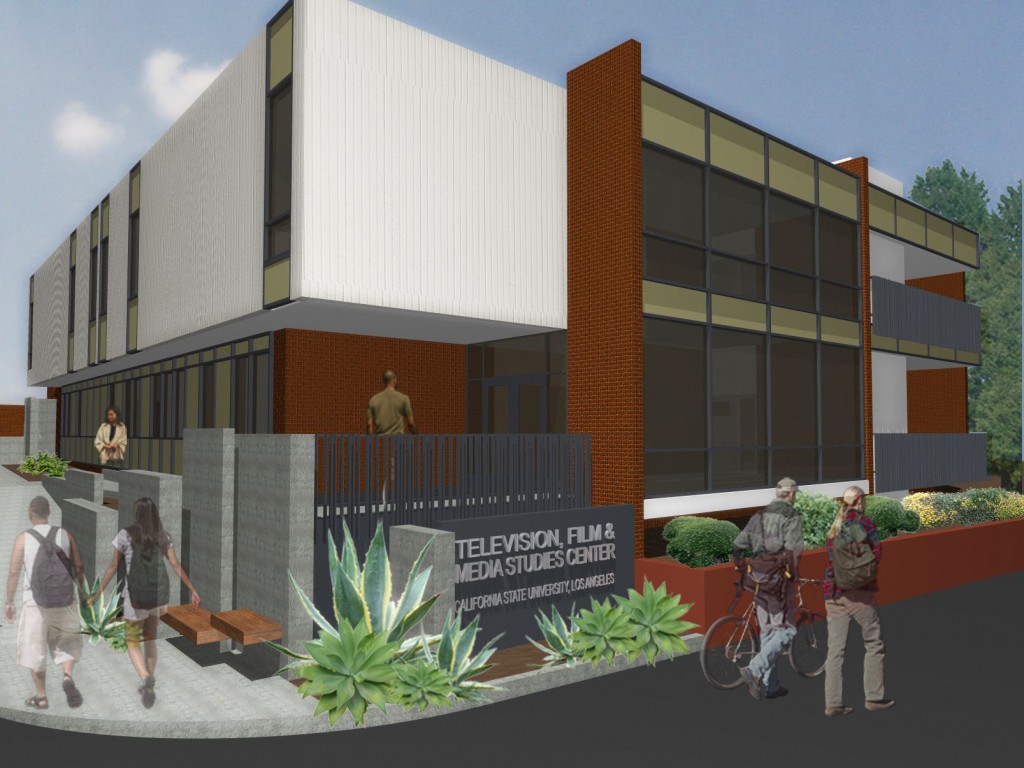 TELEVISION, FILM & MEDIA CENTER
CAL STATE LOS ANGELES
LOS ANGELES, CA
---
CSULA IMAGES
The project is a partial renovation of a recently acquired 12,000 SF, 1970s building. The renovation will transform the facility for use as the campuses Television, Film and Media Studies Center. The newly imagined facility includes state-of-the-art Screening Rooms, Conference Rooms, Project Rooms Seminar and Instructional Classroom spaces, offices as well as a new Sound Stage. The Sound Stage serves a multiuse purpose — as a sound stage for a wide variety of filming uses, as well as a performance and large lecture space for up to 200.
The renovation includes a complete seismic upgrade, a complete Title 24 energy and accessibility upgrade, new lighting, restroom, finishes, the addition of an elevator and an upgraded accessible entry.
The project scope also modifies the site surrounding the building adding a new yard for the Sound Stage, shuttle drop-off and a seismic upgrade to an adjoining parking structure.
The Center is designed to meet USGBC LEED Silver certification requirements.